QR Bundles
Exclusively from MidAmerica Books!
MidAmerica's QR Bundles are the affordable solution you've been looking for to promote eBooks in your library. Each QR Bundle includes the reinforced hardcover book, eBook, and a QR Code label for instant access.
NEW! When you order MARC records for QR Bundles, we will automatically include the QR Code in the MARC record for instant access from your OPAC. Create an account to save your library specifications and add them to your online order.
3 Easy Steps
➊
Find a book in your library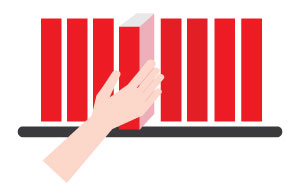 ➋
Scan the QR code label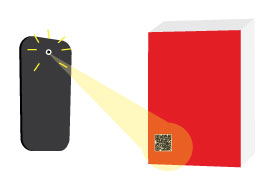 ➌
Read the eBook on your device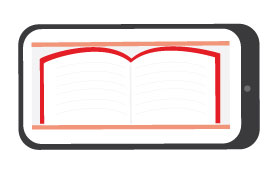 No minimum order required
Please add 10% Shipping & Handling for QR Bundle orders under $500
Orders $500+ use coupon code 500FREESHIP for free shipping at checkout
Includes an unlimited multi-use access license per school site
Offer cannot be combined with other premiums
Scanning QR codes requires a web-enabled smart device with a camera
QR codes are compatible with most QR code reader apps
Speed is dependent on wifi or cellular network. Data rates may apply